You've Got Questions? EIG Restoration Has Answers
EIG Restoration and all of our contractors understand how daunting it can be to have us in your house, in charge of restoring your home to its original condition. In order to set your mind at ease, we wanted to get out in front of some of your questions and provide you with some information up front. We are committed to providing exemplary customer service to every policyholder who works with us. EIG Restoration prides itself on hiring people who care about people; this is embodied by employees at every level of the organization. Our focus is on taking care of every customer like they're our only customer, and that includes making sure that you are well-informed and listened-to at all stages of the process.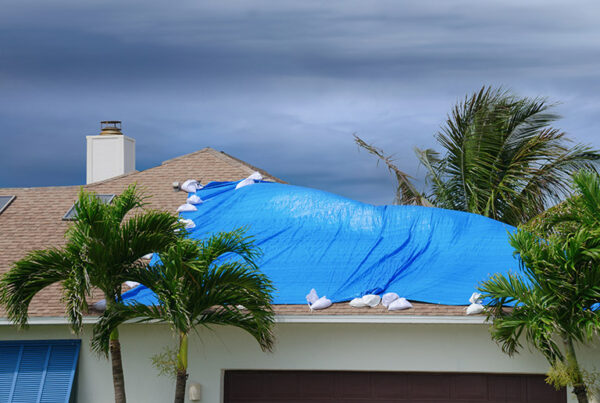 Once any of our crews get to your home, we encourage you to ask any and all of these questions, as well, in order to set your mind at ease.
How long have you been in business?
EIG Restoration has been in business since 2018, but many of our employees have been in the industry for decades. From our CEO, who has over two decades in the home insurance claims industry, to our estimators, project managers and crews, all of whom are veterans of their craft, we pride ourselves on hiring the most experienced team that we can, in order to pass that expertise on to you, our customer.
Is your company licensed and bonded in my state?
EIG Restoration is licensed and bonded in North Carolina, South Carolina, Florida, Georgia, Alabama, Louisiana, and Texas.

What kind of certifications do the technicians working on my home have?
EIG Restoration requires that all of our crews be IICRC (Institute of Inspection, Cleaning, and Restoration Certification) certified to deal with water mitigation or water repair losses. As well all of our crews who deal with mold are mold certified through IICRC. Our project managers and work crews also have a variety of other certifications and we encourage our employees to seek out additional training relating to their work.
We encourage you to ask your project manager for more information about the licenses and certifications they personally hold.
Can you provide references for similar jobs that you've completed?
We would be happy to provide references for your project manager and letters of recommendation for jobs that are similar to yours.
Here's what some of our previous customers have had to say about our employees and our restoration results:
"I'm so impressed and so happy with the final results! Most of all, THANK YOU for guiding me through this process. You made what would have been a huge headache into a minor interruption. I so appreciate your tenacity, patience, honesty, and dedication to me and my home!"
"[Project manager] was so easy to work with, polite and professional in every aspect of the job. He was thorough and straightforward and candid, controlling not only the project but our expectations. His management of the subcontractors was outstanding — the work done is quality with attention to detail. The result is a beautiful restoration of our home."
"EIG (via [project manager]) was "by my side" for the whole process, as I would have been totally confused if he wasn't there to explain things and guide the job and answer all of my questions. He made himself available each time I needed to ask something. He was there to explain everything from the start through the finish and beyond.
I highly recommend using EIG if you are in need of a roof replacement! They made sure that it was a positive experience for me."
"I want to take this opportunity to say how satisfied we are with the roof, but more importantly how pleased we were working with EIG. Everyone we dealt with was professional, informative and courteous. When you are older and not used to dealing with things like this … you were very helpful and patient."
What are your workmanship and materials guarantees or warranties?
EIG Restoration is proud to offer a 5 year warranty on anything that we touch in your home or on your property. Additionally, we provide a 10 year warranty on all roofs for wind damage of any kind.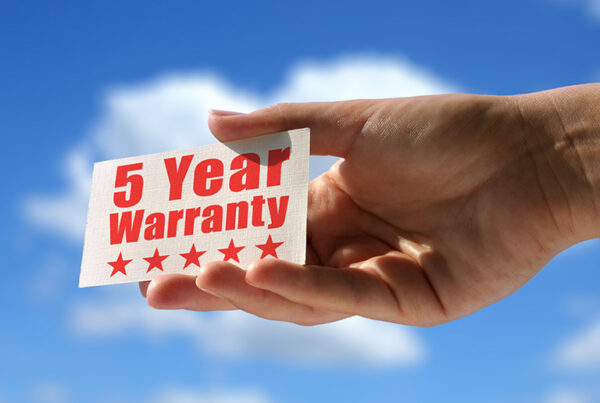 How long will the work take?
How long a restoration job will take depends on multiple factors. Once our team assesses the damage, the estimator and project manager should be able to provide you with an estimate of how long the work will take and a complete description of what that work will entail. Depending on the intensity of the restoration, this may take anywhere from a few hours to a few weeks to complete the work.
Some factors that can impact the length of your restoration job include:
The type(s) of restoration work needed and the extent of the damage that occurred
Some types of restoration work, such as roofing and siding replacement and repair, can usually be done quickly and with minimal disturbance to your home. Other types of work, such as kitchen or bathroom replacement and repair, are often a more involved process and generally take longer to complete.
Additionally, the extent of the damage, coupled with the size of the spaces in need of repair may have an impact.
Your project manager will be able to set expectations for timelines and target completion dates before work begins. Additionally, they will outline their communication plan, including the cadence with which they'll provide you with updates and check in on the work being completed, in order to ensure that work is being completed in a timely manner and to your satisfaction.
The number of items that must be moved or protected in order to complete the work
The number furnishings and items that need to be cataloged, moved, protected, or worked around by our crews may impact the length of time that a restoration job will take. We take great care to document and protect all of your possessions to avoid harming them, but this extra work does take time. This is particularly pertinent for interior restoration jobs, but also applicable to exterior work when statuary, landscaping, a pool, or other outdoor fixtures may be impacted.
If you'd like to help streamline this process, we recommend that you move any valuables and furniture out of the way (as your physical capabilities permit) prior to the arrival of our crews.
Local infrastructure issues
While we will always do our best to be as punctual and as efficient as possible, sometimes we are at the mercy of Mother Nature, or the whims of local infrastructure design. A lack of consistent power, inaccessible roads or driveways (either due to trees or downed power lines or the inability for our trucks to enter your driveway for whatever reason), and other infrastructure issues may cause a job to take longer than under ideal conditions.
Unfortunately, sometimes supply chain issues can cause certain materials to be unavailable at the moment that your residence requires them. We strive to anticipate the needs of our customers, but we still can run out of a particular material or product and be unable to re-order it immediately. Your project manager will always keep you informed when an issue like this arises and will work with you to either find another option or renegotiate the timeline for your repairs.
What happens after the work is complete?
Once our crews have completed the restoration work on your residence, we do a thorough quality assurance process to ensure that everything is up to our exacting standards. Our commitment is to have three people review the repairs that were done: your project manager, the original estimator who created the work order, and another project manager with EIG Restoration. Your PM will also do a thorough walkthrough with you to explain the work that was done.
If you have any concerns or questions at any time during the restoration process, do not hesitate to ask your project manager, or contact our call center at 1-800-237-7796 or via email at customerservice@eigrestoration.com.