Fire Remediation
As we've previously talked about in our post on water mitigation here, mitigation services act as, essentially, urgent care for your home. Technically speaking, "mitigation" is the reduction of severity or seriousness of an occurrence or event. When something goes suddenly wrong, a mitigation or remediation team is often your first line of defense against further damage or more severe consequences. 
One important type of mitigation offered by companies like EIG is fire and smoke remediation. So, let's talk about this process, what it entails, and how you can prepare for it, should your home require this type of urgent care.
Fire remediation is the process of clean-up and sanitization that follows any fire, from a small, smoldering fire that causes nothing more than soot and smoke damage to a catastrophic fire that has created widespread damage to your home and belongings. Because there are so many types of damage caused by a fire, it is important that the remediation company not only clean up the damage, but also provide corrosion mitigation, which is a topical application on etchable surfaces, such as glass, marble, granite, tile and metals. This will create a barrier between the cleaned surface and any additional particulates that settle during the process.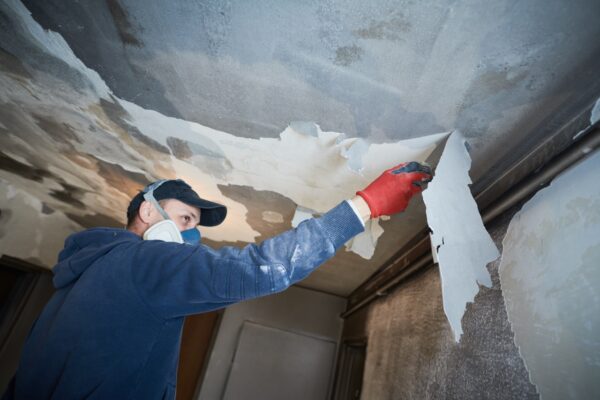 A remediation team that comprehends the nuances of this multi-step cleaning process is critical to the success of the clean-up and rebuilding of your home. Just as there are different levels of damage, the origin of the fire may also impact how the clean-up process is undertaken. For example, fire fueled by grease is handled differently than an electrical fire. 
Your remediation company must also take into account the items and potential chemicals that may have been burned. Byproducts of certain chemicals can have detrimental effects on mitigation efforts, as well as the future health of your family, if lingering contamination is inadequately addressed. Additionally, other environmental issues may come into play because of delays in addressing wet building materials due to lack of power or police investigations, resulting in microbial growth and extended elevated relative humidity.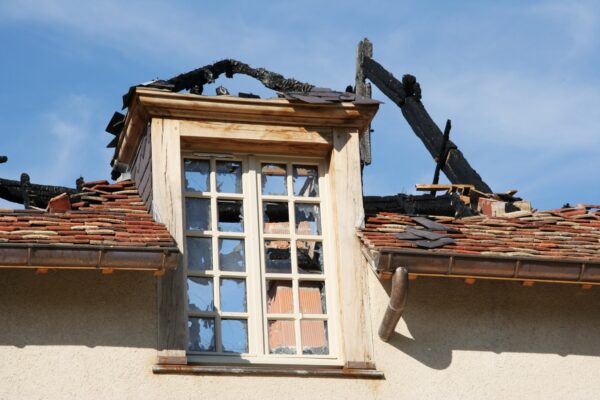 Unlike many other types of damage that your home may incur, a fire often leaves very little salvageable behind. Not only are you faced with property damages, but also the traumatic discovery that heirlooms and personal belongings may be irreplaceably destroyed. Whether burned by the fire itself, destroyed by the water and chemicals used to douse the flames, or marred by soot and smoke, a lifetime of memories can be obliterated in minutes. In the unfortunate case where there is also a loss of human or pet life, additional steps must be taken to address those concerns effectively and respectfully. 
As you navigate this emotional loss, there are still critical steps that must be taken early on to mitigate the physical damage that occurred. Careless, unskilled, or insufficient remediation can create unfortunate reminders of this traumatic event in your home that may impact both your psychological and physical health. 
Having a solid remediation and restoration team is critical to the success and expedience of your project.

Frequently Asked Questions about Fire Mitigation/Remediation
What needs to happen before clean-up can begin?
First, the insurance carrier and the local fire investigators need to give official permission to enter or disturb the fire scene. Failure to abide by this requirement can cause issues with the claims process, and crossing into a fire investigation area before authorized to do so can result in potential criminal trespassing charges. 
Second, any potential safety hazards, such as electrical or structural issues, will need to be addressed so that crews can work safely in the home. This may involve coordination with the fire department, the building department, an engineer, and your remediation team, to ensure that power is restored and that the building is structurally sound. 
I need some supplies/clothing/medication from my home. 
All fires release toxins known as volatile organic compounds (VOCs) when materials burn. Unfortunately, this means that any food, medication, or consumables, regardless of packaging, should never be used after a fire. 
Textiles — like your grandma's mink coat, an heirloom quilt, or other expensive or meaningful items — can often be effectively professionally cleaned, but should not be worn or used until that has been done. Ask your claims adjuster for recommendations on reputable textile restoration companies in your area. 
What is odor abatement?
Smoke/fire odor abatement is questionably the most important aspect of the remediation and repair process. A newly repaired home should never have a residual smell. Abatement processes such as ozone, hydroxyl, vapor and topical treatments will prevent the lingering odor of smoke from becoming a traumatic reminder of the fire. 
The power has been shut off by the power company – why? When can it be restored?
The answer to this is unfortunately unique to each situation. Often the fire department will require a lockout of your meter or complete removal of said meter in the event of a structural fire. In the case of a smaller fire, they will often isolate an area of the home and restrict electricity. If this happens, a licensed electrician will be needed to evaluate, repair, or isolate affected areas of the home's electrical system. We have professionals on call that have experience in fire restoration that can assist you in this process.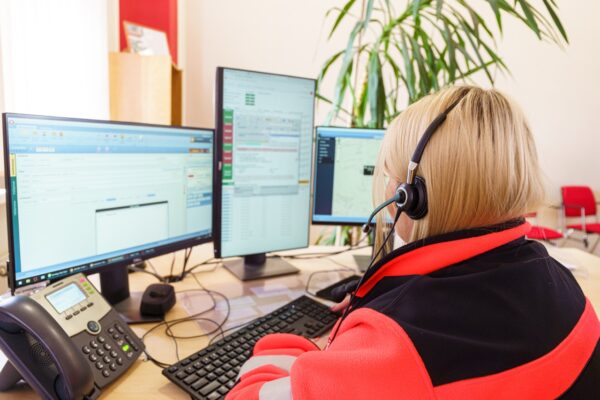 What can I do to help my mitigation team?
Before your mitigation team arrives, and while they are on the premises, please do the following, as safe to do so:
Clear communication with your remedial team is important. Let them know if there are items that are of particular importance to you and your family so they can try and locate those early on in the remediation process. This will allow the best opportunity to salvage. 

Firearms and ammunition can pose a danger to a remediation team, so we need to know in advance of the presence of any, as well as their location, so they can be retrieved by a qualified individual on our team and returned to you for safekeeping during the process.

Let your technician know if there are restrictions on after-hours access to your community, if a gate code is needed, or if there are any other concerns with accessing your residence before their arrival. This includes a lack of electricity or water in your home.

Ask questions and raise concerns, as necessary! The EIG company ethos is to treat all customers as if they were members of our family, and our crews are stringently held to this standard. We strive to provide exemplary, caring service to every client who invites us into their home.


However, if this is for some reason not the case, or if you have questions about the work that is being done, we want to know! This will allow your team to work with you to find solutions before the issue can compound or cause additional stress. We understand that this process can be intimidating and our team is here to help your home return to the sanctuary you know and love as quickly as it can.